OUR PEOPLE
ANETTE RASMUSSEN
METTE PARLEV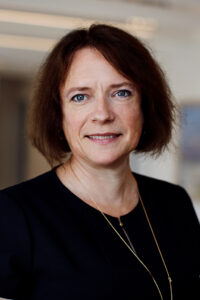 Anette Rasmussen
Managing Partner, Advokat (L)
anette.rasmussen@awalaw.dk
Anette leads AWA Law Advokater ApS as Managing Partner. She began her career in intellectual property law in 1998 as an examiner at the Norwegian Patent Office. Her experience encompasses all aspects of IP law including copyright, utility model disputes and patents, but with a strong focus on trademarks, domain names and marketing practices. Anette is well-versed in European IP legislation.
She assists clients in enforcing their IP rights through settlement negotiations and litigation, including before national IP offices, the Danish courts and the General Court (ECG) of the Court of Justice of the European Union (CJEU).
Anette advises clients from a diverse range of industries including pharmaceuticals, food and beverage and luxury and consumer goods, providing advice on worldwide strategy, prosecution and enforcement of IP rights, infringements, ownership and validity disputes.
She works closely with two of the top 10 most valuable Danish brands (as ranked by Brand Finance in 2017) and has assisted with their expansion and establishment throughout the world in respect of trademark registration and enforcement.
Awards and Rankings
Anette continues to be ranked as a leading IP lawyer by major industry publications and legal directories including: Managing IP, The Legal 500, World Trademark Review and World IP Review.
 She has been recognised as one of "The Top 250 Women in IP" by Managing IP and one of 80 "Influential Women in IP" by World IP Review. Anette's enforcement and litigation work has also earned her a silver banding leading individual ranking by World Trademark Review.
In 2017, Anette was accepted into the biographical dictionary service Kraks Blå Bog. Comparable to Marquis Who's Who, Kraks Blå Bog includes people that make lasting contributions to Danish society.
ECTA
Anette is currently serving as elected President of the ECTA, in addition to being a member of the Board of Directors and the Supervisory Committee.
ECTA consists mainly of attorneys with trademark, design, copyright and internet-related topics as well as anti-counterfeiting, working to improve and influence European legislation and practice.
As part of ECTA's management, Anette attends regular meetings with various sections of the European Commission providing input for the Commission's use in legislative processes and bilateral meetings.
She has been active in various committees under ECTA including Vice-Chair of ECTA's EUIPO-Link Committee.
Education:
Master of Law, University of Copenhagen, 1994
Magister Legum LL.M., Bayrische Julius-Maximilians University of Würzburg, Germany, 1996
Admissions:
Danish Bar, 2010
Danish High Court, 2018
Languages:
Danish
English
German
Norwegian
Memberships:
Association of Danish Intellectual Property Attorneys (ADIPA)
Danish Bar Association
ECTA, President, Board of Directors and Supervisory Committee
International Federation of Intellectual Property Attorneys (FICPI)
International Trademark Association (INTA)
The International Association for the Protection of Intellectual Property (AIPPI)
Industry Recognition:
Krak's Blå Bog – Admitted as of 2017
The Legal 500 – Recommended individual for intellectual property
World Trademark Review – Leading individual for prosecution and strategy and for enforcement and litigation
Managing IP – Listed as a trademark star and one of the "Top 250 Women in IP"
World IP Review – Recognised as a leader in trademarks and selected as one of 80 "Influential Women in IP"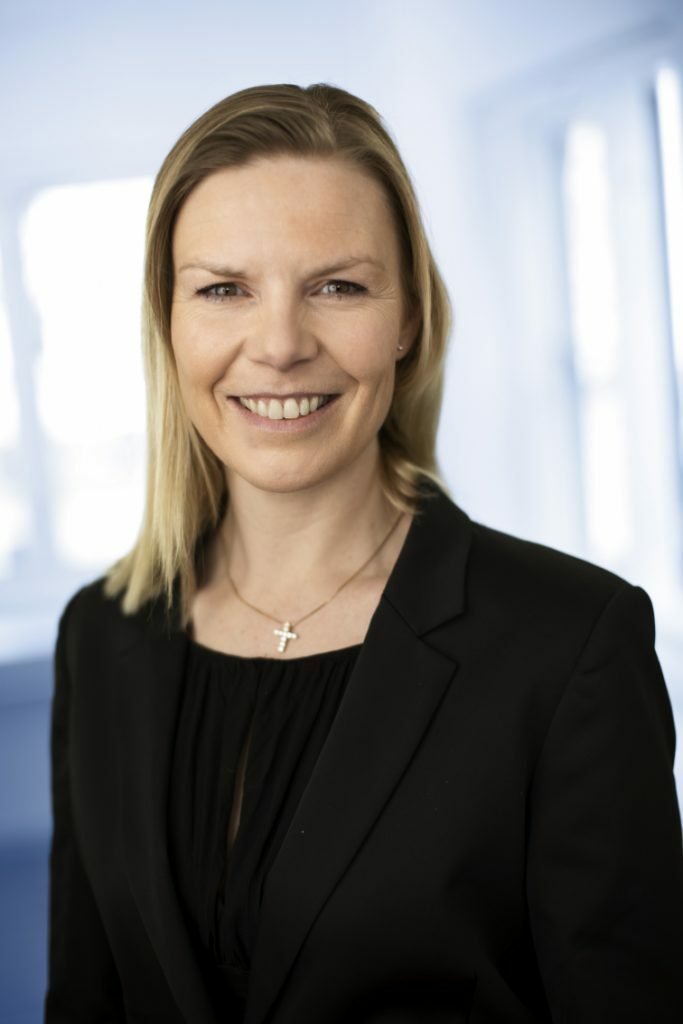 Mette Parlev
Advokat (L)
mette.parlev@awalaw.dk
Mette is a highly experienced lawyer within a broad area of the corporate and commercial field. She has extensive litigation experience and was admitted to appear before the Danish High Court in 2007.
Mette's experience allows her to provide clients with a unique business-oriented approach towards intellectual property law and strategy. Her clients include intellectual-property rich businesses as well as companies engaged in media and entertainment.
Mette advises on contracts including license agreements, non-disclosure agreements, material transfer agreements, agreements regarding joint ownership of IP and entertainment contracts.
She also has extensive experience with infringements, parallel imports, evidence collection, injunctions, trade secrets, litigation, domain names and M&A due diligence.
Education:
Master of Law, University of Copenhagen, Cand. Jur., 2002
National University of Singapore, LL.M., 2011
Admissions:
Danish Bar, 2005
Danish High Court, 2007
Languages:
Memberships:
Danish Anti-Counterfeiting Group (DACG)
Danish Bar Association
Industry Recognition:
 The Legal 500 – Recommended individual for intellectual property